Office & Lounge Spaces for Rent
Online Shopping for all items in our store!
Click here to learn more about our Practitioners or click on a name below to book:
Sunnie - Esthetician & Shamanic Practitioner
Alyssa - Esthetician & Aesthetician
Heather -call to Book Yoga 503-554-1190
Call Our Front Desk to schedule a Spa Day or Event. tel:5035541190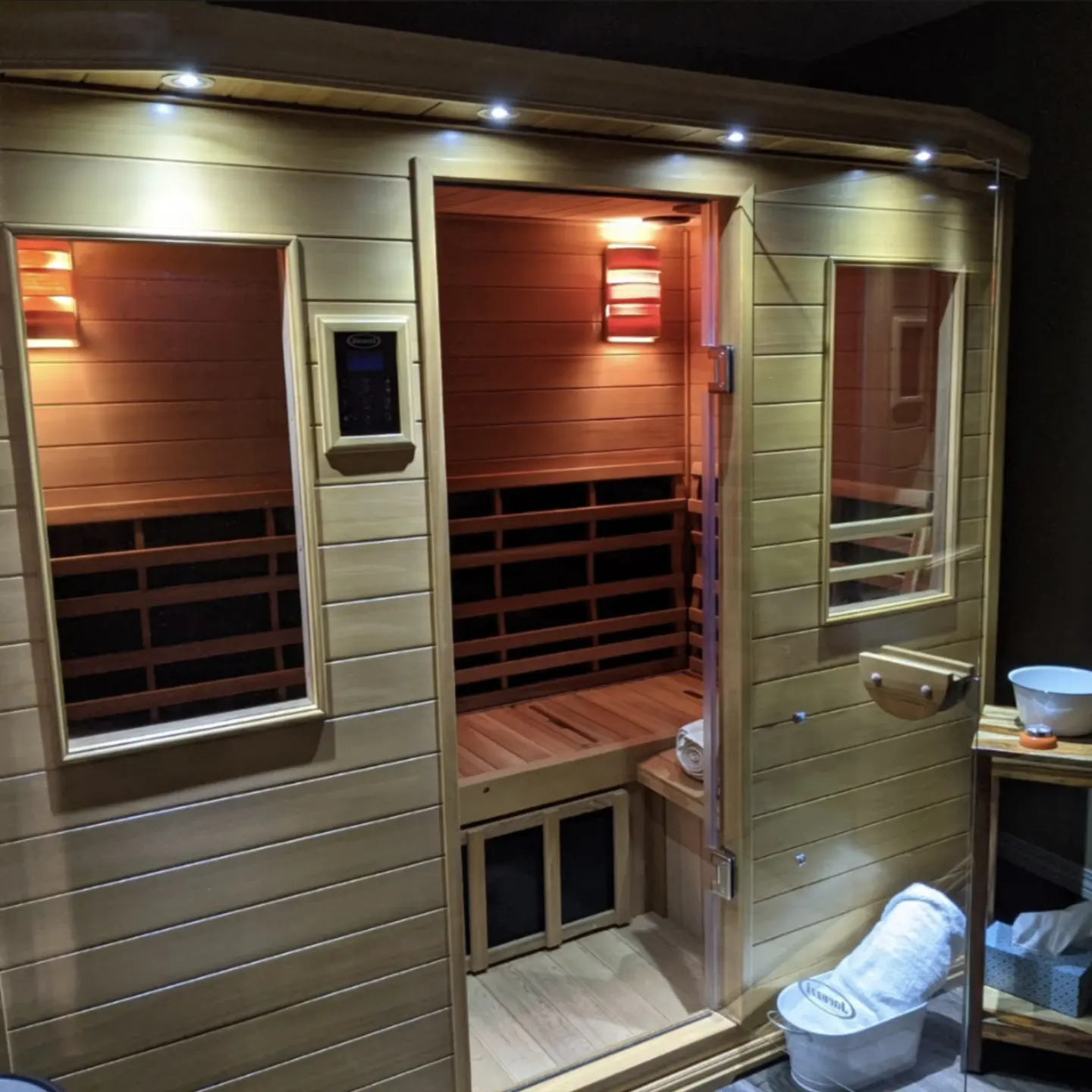 For more information and pricing go to Online Scheduling or call 503-554-1190.
* Mini/intro Session 20 min (In the sauna) for clients who have never used an infrared sauna before, have health concerns, or would like to try the infrared sauna before doing a full session. (35 minutes total in the Bear Room)
*Full Session is 40 min (In the sauna) for clients have no medical concerns, have used infrared sauna before or have already had an intro 20 minutes session.(55 min total in the Bear Room)
Provided: water, towels, cold wash cloth for after service
**No drugs, alcohol, smoking and vaping prior to your service. Must be 14 years or older, minors must be accompanied by an adult. Must shower at HOME prior to service. Not recommended during Pregnancy. No electronic devices, food or beverage inside the sauna during use. If you are unsure about a health issue that may be contraindicated consult your physician and please call before scheduling your appointment in order to avoid cancelations fees if we discover a contraindication when you arrive. Thank you.
Peacock Lounge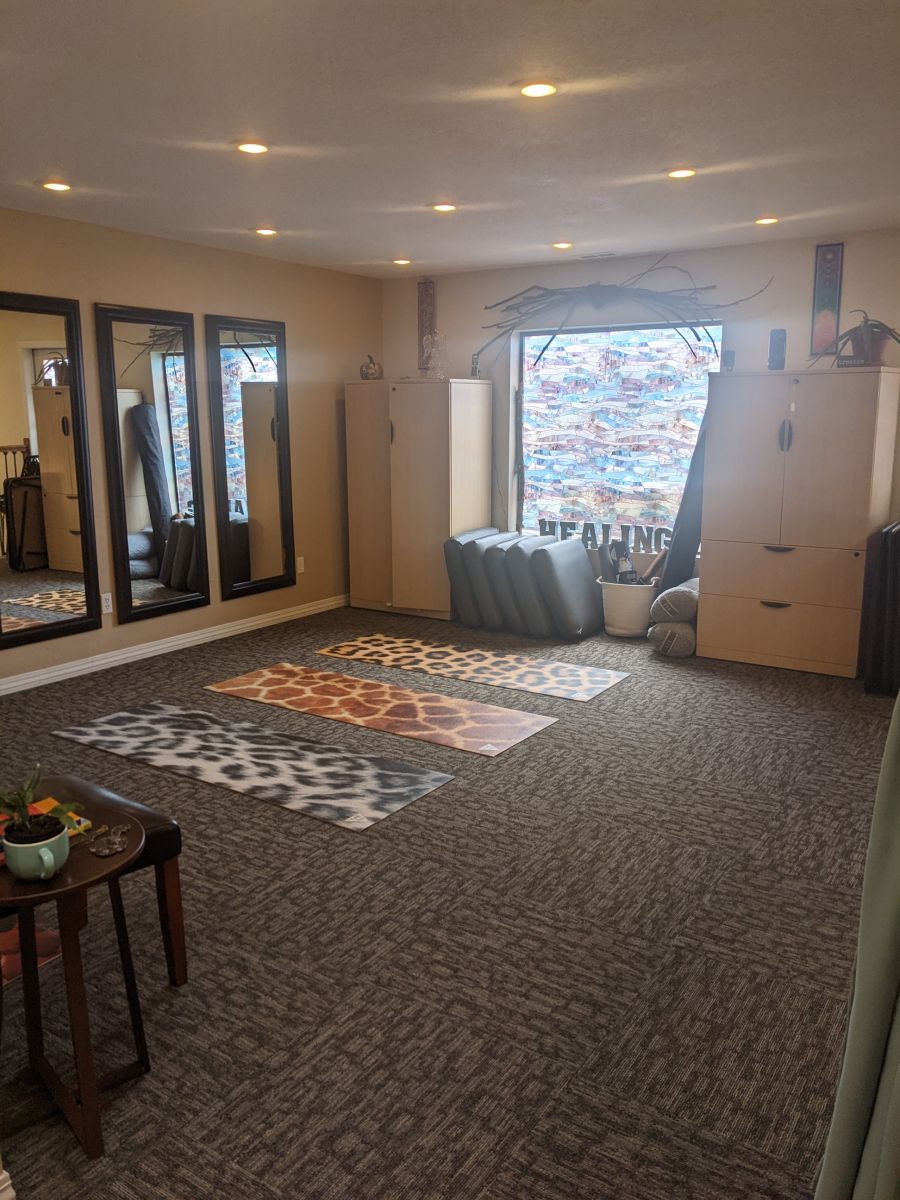 The Peacock Lounge is an upstairs open space available to rent by practitioners/teachers for movement classes, energy work classes, or any pre-approved modality. Please reach out to our front desk for pre-approval before renting. Contract required. *Tables and chairs available to rent for your class.
*Sanitized before your visit
Elephant Room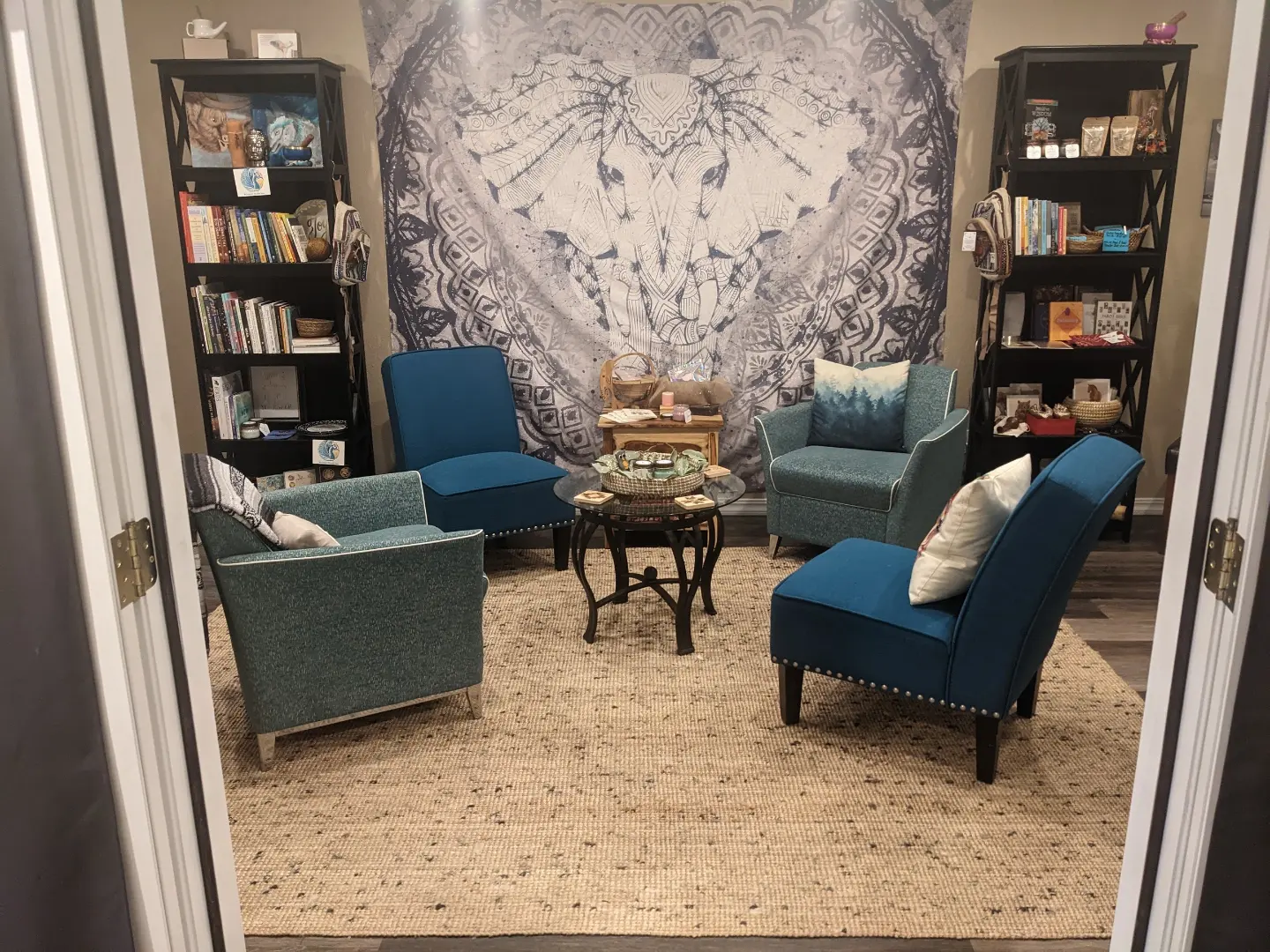 Office Space/Living Room style private Room can be rented by the hour, 1/2 day, Full Day, Weekly and Monthly for Office needs or Small group Meetings(6 people or less), Book Clubs, or private time with Friends. Call ahead for Pre-authorization with the owner. 503-554-1190
*Business-grade WiFi Included *Sit-Stand desk/Desk Chair *White Board *Basic office supplies *Filing Cabinet *Client seating for 6 *white noise machine *Air Purifier *Restroom access