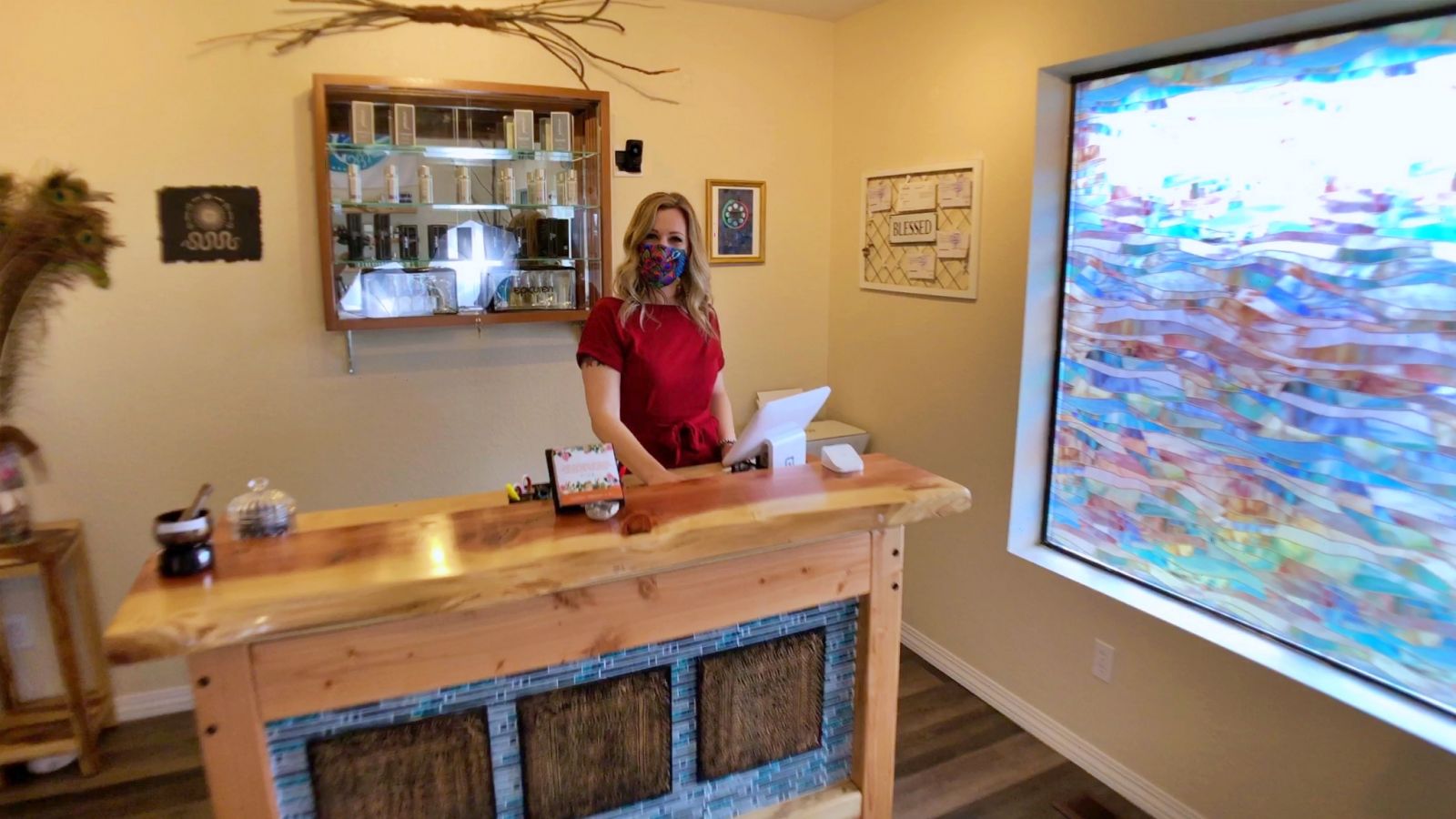 Infrared Sauna, Facials, Skin Peels, Microcurrent Facials, Red/Blue light therapy, Oncology Facials, Hair Removal, Sugaring, Lash/Brow Tints, Lash Lifts, Shamanic Energy Work, Aroma Point Therapy, Massage Therapy, Reiki/Body Talk, Buti Yoga, Botanical Herbal Readings, Classes, Meditation and Retail Store.
Each Treatment Room and Retail Store is Led by the Energy of a Spirit Animal.
Adorning our space is a Cedar Infrared Sauna, Advanced Skin Care Products, Local Self-Care Products, Essential Oils, Candles, Custom Blended Tea, Bitters, Jewelry, Art, Crystals/Stones and Macrame.
Shopping and Infrared Sauna Hours:
Tuesday 11-5 p.m
Wednesday 11-8p.m
Thursday 11-8p.m
Friday 11-5 p.m
Saturday 11-4p.m
Step into a new reality, connect in with your higher self and discover what Resonates with your Energy.
Services By Appointment Only
Monday - Sunday depending on the Practitioner
Call 503-554-1190 or Schedule Online
*If you require a Vaccinated Practitioner please call and ask before Scheduling your appointment, thank you.
*COVID Protocols:
We take your health seriously and do everything in our power to maintain the utmost of sanitation during your service. Practitioners are masking and wiping down all touch points after each client. Each room has an air purifier. Clients are asked to mask during your visit and masks can be removed during applicable services.